Grow to your full potential at Clifford Chance
Make the most of your talent as an integral part of our global community. Our teams work together across different roles and countries, sharing their knowledge, ideas and experience to deliver legal advice and client services that are second to none. We encourage creativity and diversity of thought, in a learning culture where you can flourish. From training contracts for aspiring lawyers to Global Virtual Internships and the Clifford Chance Academy, we provide a wide range of learning and development opportunities for everyone in every role. So, bring a collaborative approach and an open mind and we'll empower you to explore every opportunity – to make the progress you want.
Globally we offer a range of early careers opportunities from apprenticeships, summer programmes internships, clerkships, training contracts and much more!
Global Virtual Internship
Whether you're a first-year student or a recent graduate, our global virtual internships will give you the skills you need to take that next big step in your career. The content has been created by leading experts from across our global network. It will not only expose you to international work in a way that has never been done before, but also enable you to develop the analytical abilities that will turn you into a leading lawyer of tomorrow.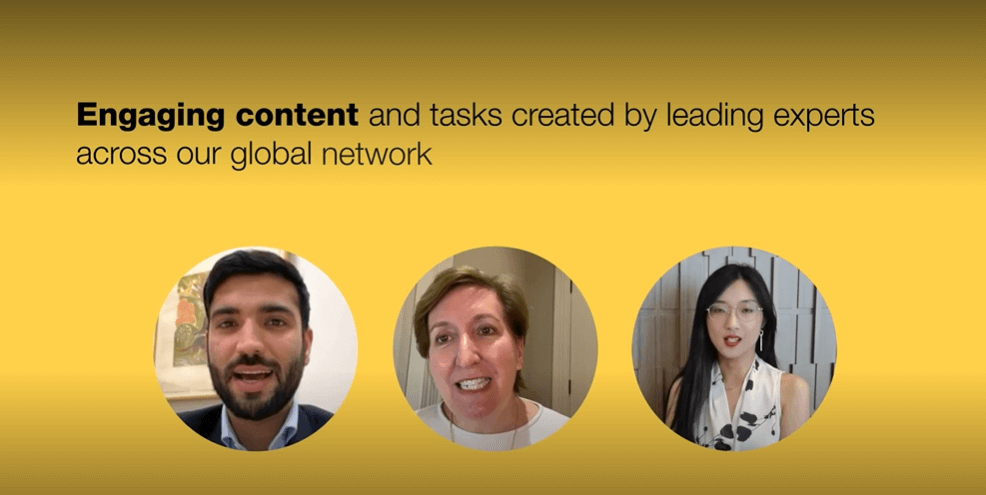 This internship will offer you the chance to:
Upskill yourself by completing trainee-level tasks Gain an insight into challenges facing our clients around the world Learn first-hand from our trainees and lawyers around our global network. The moment to take control of your future has arrived. By giving you access to inspirational lawyers, exceptional development resources and insights that will guide you for years to come, this is an internship that could make your career.
Over
enrollments
Covering
regions
Over
hours of contents
Accessible
hours a day
List #1
Careers and Opportunities